Commissioned processing service
Background behind product development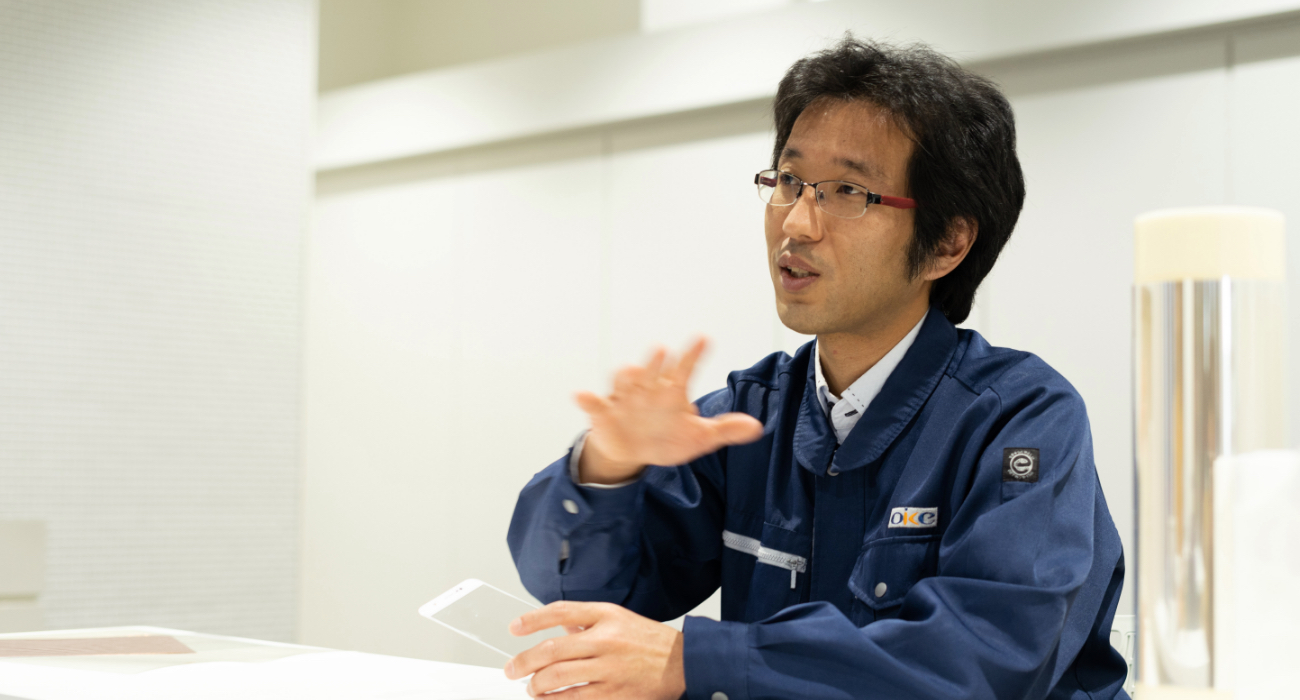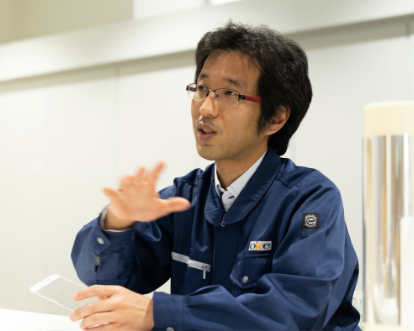 The developer's voice Transparent conductive film TETOLIGHT TCF
TETOLIGHT TCF is a transparent conductive film developed by OIKE in 1985. At the time, it was ideal as a resistive film in car navigation systems and industrial machinery, but nowadays, with the spread of smart phones, it is mainly used in capacitance touch panels. It previously had the second largest global market share and still enjoys the top spot in the area of car navigation systems. I'd like to explain how it came to market.

Masahiro Inoue
Development Group Leader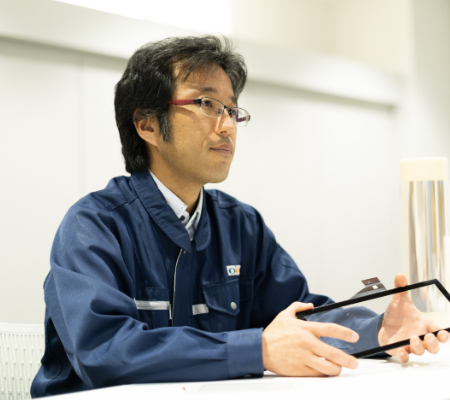 What's the process for developing a product?
It starts with deciding on a concept based on client and market needs.
OIKE's transparent conductive film TETOLIGHT TCF was the result of demand from touch panel and display manufacturers. Used for various applications, many of requests are for use in touch panels.

The design concept is decided to meet demands from customers or market needs, such as lower resistance to enhance reaction speed, a lightweight and thin thickness for mobility, and improvement of weather resistance for outdoor installations. After repeated inspections in the laboratory, we selected the materials and processing method, and created a prototype. Evaluation at both our side and the customer side, as well as evaluation regarding the customer's process, must all be completed before a product can be commercialized. Pattern processing of Indium Tin Oxide (ITO) transparent conductive film is essentially done at the client's plant, so we prepare the film ready for that process.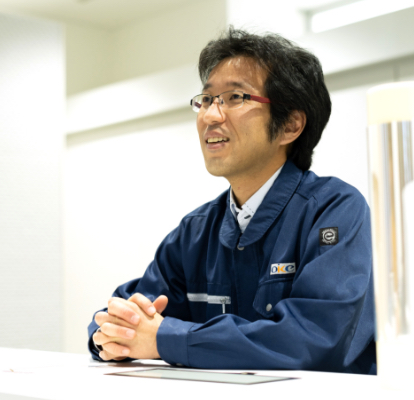 What are OIKE's Advantages?
We have a variety of technology and wide range of application know-how across many fields such as package material and solar cells.
Transparent conductive film requires processing of multiple (3 to 7) layers, so we have to make sure that each stage is compatible with the preceding and following processes. In addition to the base ITO film, we process further layers upon customer's request, such as hard coating layer to enhance surface durability and optical adjustment layer to reduce reflection. Any incompatibility between these layers can create problems. How to design layers composition is very important to solve the problems and challenge for our technology. It seems many overseas film manufacturers simply purchase a hard coating layer from Japanese supplier and adhere it to their own products. For our advantage, we have accumulated such a range of technologies that we are able to complete the entire process including dry coating and wet coating in-house. As an example, we apply the technology we developed for moisture-proofing snack bags to the gas barrier film for solar cell that prevent moisture permeation to protects the components inside cell. We were also the first in Japan to adopt vapor deposition technology and we were quick to develop processing of ITO film. As a result, OIKE is recognized as one of the major ITO film venders in the converting industry. We are so confident to provide enough support and complete development into commercialization steadily, based on accumulation of both market needs and customer needs.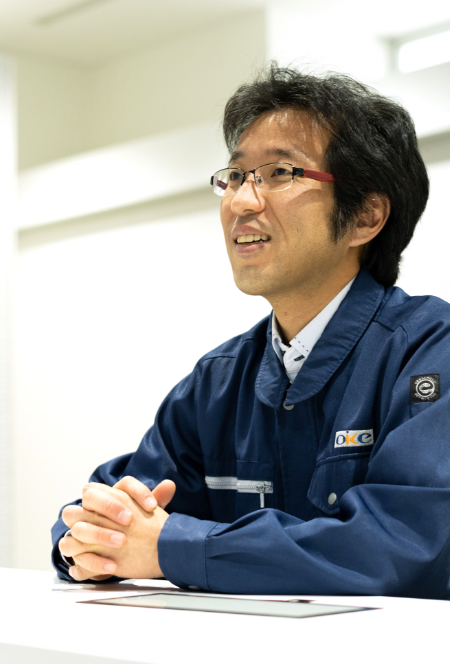 What do you keep at top of mind during development?
We look carefully at the customer's manufacturing process and anticipate potential problems.
First of all, we make sure to understand the client's development process. We have the resources to recreate a touch panel manufacturing process in-house, so we refine the design while running various tests such as etching the ITO. These efforts can prevent problems down the track during the client's manufacturing process. However, even if a problem does occur, the time we take upfront to understand the client's process means we can quickly supply an alternative film to minimize production line downtime. Furthermore, if a regular customer introduces new equipment, we think it's important to preempt any problems by testing potentially suitable ITO film beforehand rather than dealing with problems retrospectively.
Do you have any message for your customers?
We revel in new challenges, such as new technology/product for flexible displays.
We aim to go beyond transparent conductive film and develop new products by combining new technologies with those we've already mastered. At the moment, most of our efforts are going into producing barrier film. We have a proven record of supplying barrier film for various devices, but there is growing need for film suitable for flexible displays. Development is now underway in response to requests from several customers. Flexible displays require a barrier that protects the components inside. Our aim is to make good use of the experience we've gained in both barrier film and ITO film to support product development upon a combination of those technologies. We look forward to keep developing for our customers as a supportive business partner.