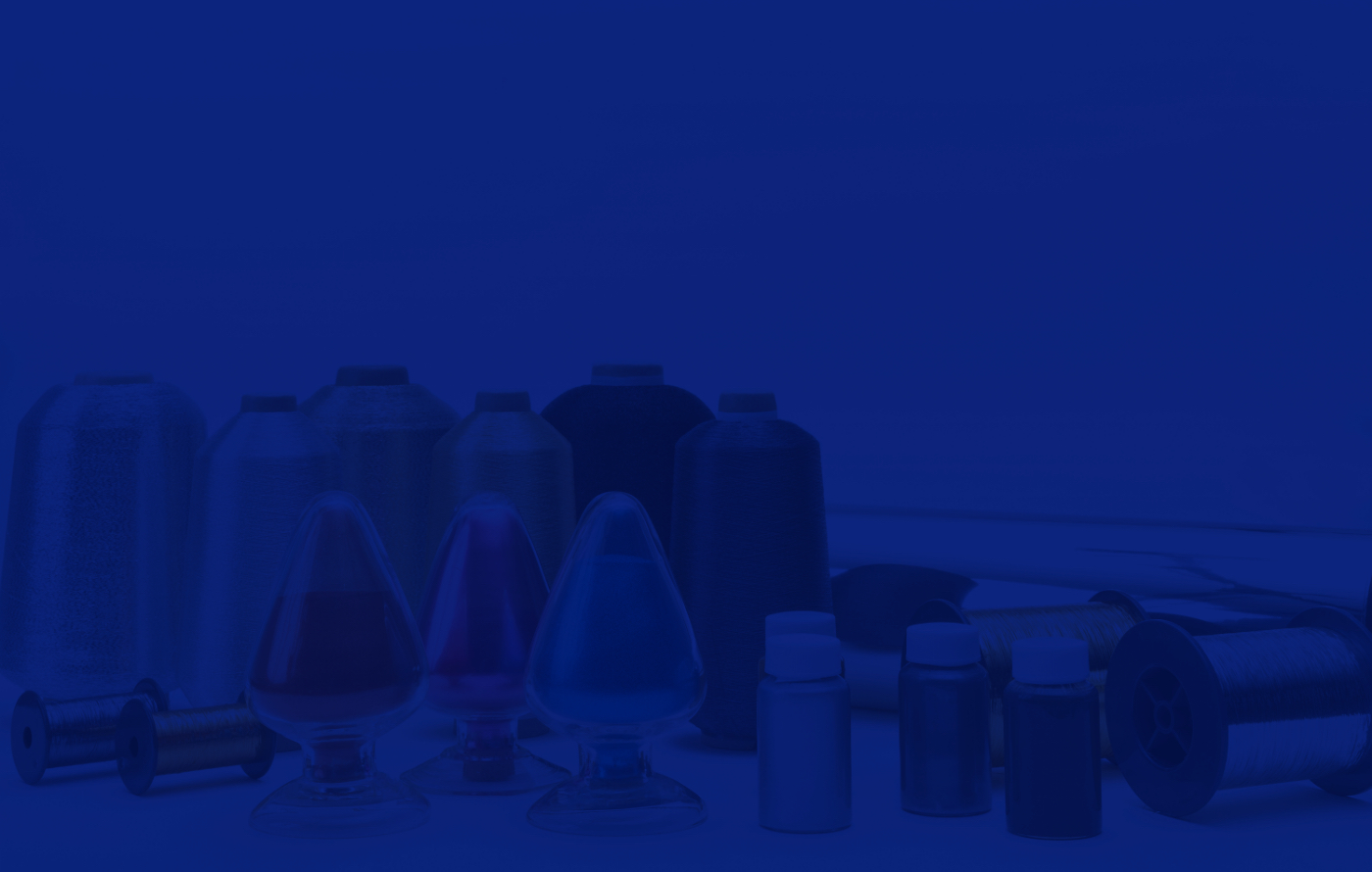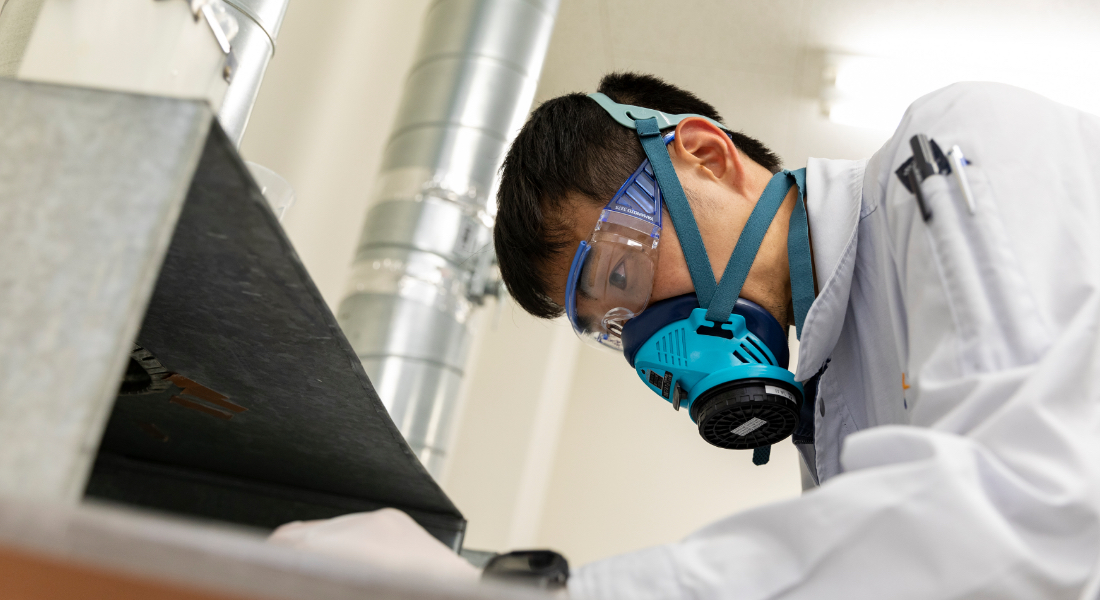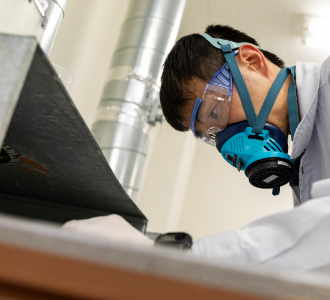 Technology/R&D
OIKE's core technologies wet and dry coating contribute in a wide range of industries.
OIKE's core technologies
wet and dry coating contribute
in a wide range of industries.
OIKE have two core technologies. Our dry coating technology entails depositing or layering various metals and oxides onto plastic film by means of roll-to-roll vacuum deposition or sputtering, and our wet coating technology is used to apply organic or inorganic composite coatings. By combining these processes in various ways, we respond to diverse industrial requirements and bring new functionalities to existing products and components.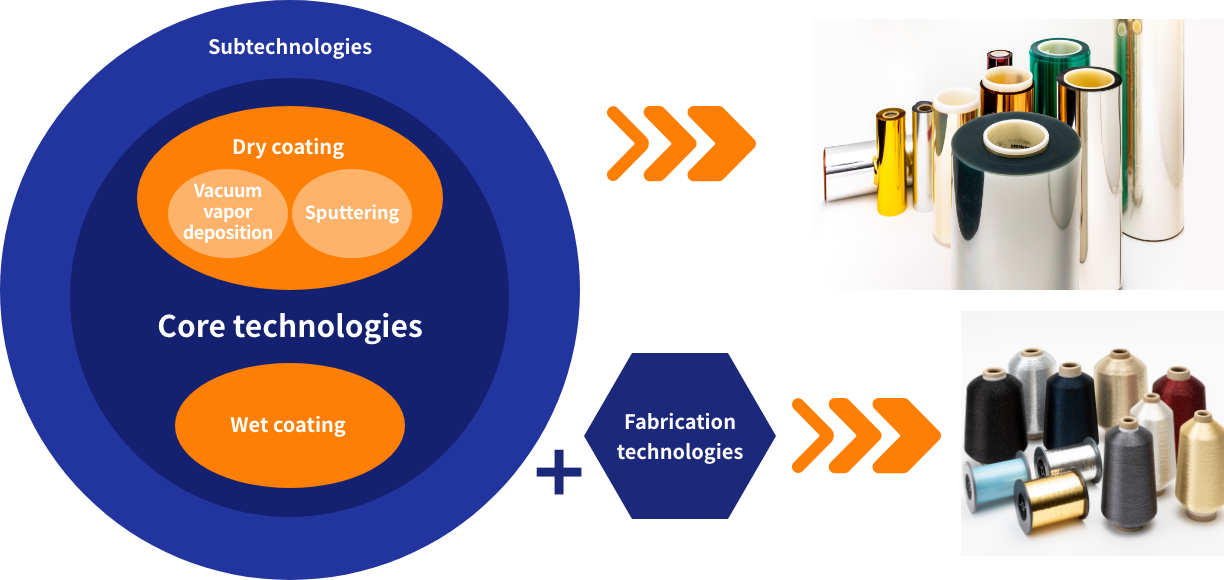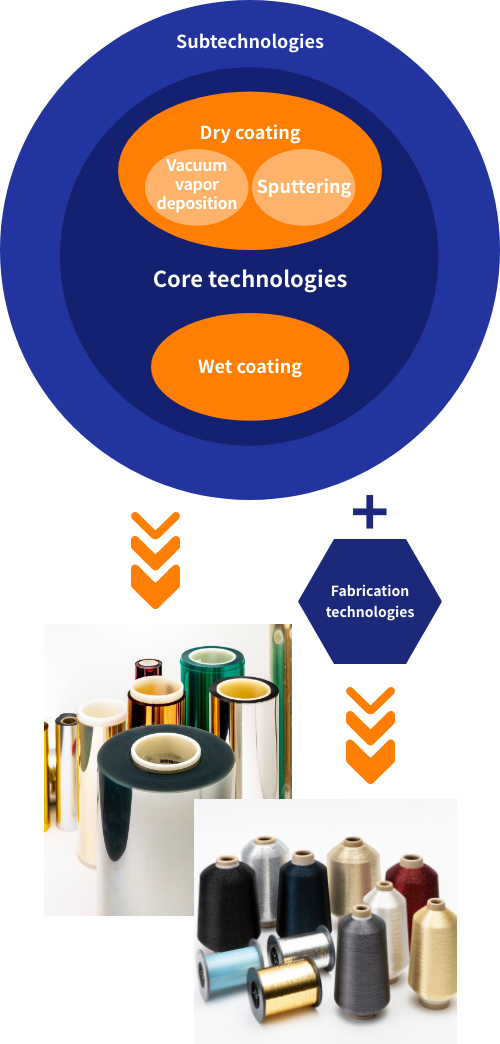 Core technologies
DRY COATING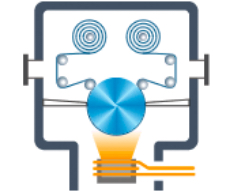 Vacuum vapor deposition
Vacuum vapor deposition This technology is used to form a thin layer of material, such as a metal, oxide or sulfide, on a film substrate. The coating material is vaporized by heating in a vacuum chamber at a pressure of 10-2Pa or less. Vacuum deposition makes it possible to add various properties (such as those of metals) to the coated substrate.
Vapor deposition system: Resistance heating, High-frequency induction heating, Electron beam heating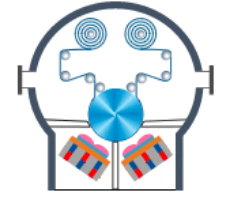 Sputtering
In a vacuum condition (pressure of 10-1PA or less), ionized high-energy particles are shot at the target to make the elements constituting the target sputter out as particles. This technology attaches these particles to the film surface.
Sputtering systems: DC magnetron/MF magnetron
WET COATING

WET COATING
This technology apply thin layers of coating fluid of organic or inorganic compounds onto film substrates with various coating systems.
Clean room: Class 100
Coating, Drying, Hardening, Adhesion, Lamination
Coating methods: Gravure coating, Reverse coating, Kiss reverse gravure coating, Die coating
Supplementing the coating technologies
Subtechnologies & fabrication technologies
Our core technologies dry coating (vacuum vapor deposition and sputtering) and wet coating are supported by our accumulated know-how in various subtechnologies and fabrication technologies. Technologies such as transferring, molding and surface analysis give high value addition to a surface of film substrate. Furthermore, through fabrication process such as laminating and patterning, we supply fabricated products more familiar to the public including metallic yarn and supplies for office equipment.
Adhesion enhancement

Enhancing the adhesion of wet and dry coatings

Slit processing

High-precision slitting and micro-slitting of various films

Transfer film composition

Design and processing of various transfer functional films

Patterning

Flexible patterning of a dry coating

Release processing

Selective peeling-off from mutli-layers

Powdering

Powdering of thin coated layer (powder/leaf)

Adaption to forming

Adaption to forming on curved surface with transfer film/vapor-deposited film

Adhesion processing

Addition of adhesive properties to a base material

Coating material

Hybrid coating material of organic and inorganic compounds

Surface analysis

Analyzing the composition, structure and condition at the molecular/atomic levels

Lamination processing

Combined film with lamination of various base materials

Alteration of surface properties

Altering the properties of the material surface using functional transfer
Opening the doorway to new business fields through technology refinement and innovation
What is possible with
our coating technology?
It's OIKE's mission to attach new value onto your products.
--- Design and Function
Take a look inside OIKE coating world.